Belur was the early capital of Hoysala empire, situated 222 km from Bengaluru and around 150 km from Mysore. Belur and Halebeedu are 16 km away in Hassan District.
The main attraction of Belur is Chennakeshwara temple a monumental edifice that took 103 years to build. The temple is one of the finest examples of Hoysala architecture. It was built by king Vishnuvardhana in commemoration of his victory over the Cholas at Talkad.
Halebid was the capital of the Hoysalas till it was destroyed in the early 14th century after attacks by the Delhi Sultanate.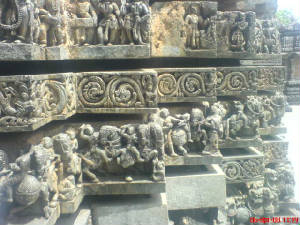 The Hoysaleshwara temple at Halebid is dedicated to Shiva and has two enormous Nandi bulls at the entrance.
The Sculptures are so lively and lovely in both Belur and Halbid. You can enjoy the art if you have a little interest. It would be nice to spend time if the day is not sunny. Else the rocks of the temple will burn your legs for sure.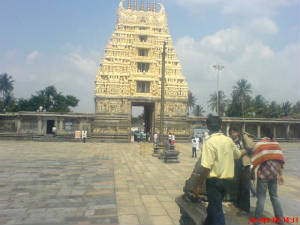 Route :
Bangalore--->Hassan--->Belur
and
Bangalore--->Hassan--->Halebid
members: praveen, vasudha, subbu, shruthi
went by : bike